It's the most wonderful timeeeee of the year… if you're a kid, that is. If you're a parent, it's beginning to look a lot like pine needle debris, bills stacked on the counter, a shameful amount of Amazon deliveries, stress-eating and hypothetical escape plans. By December 20th it's all a blur of green and red but the clock is ticking and you're almost out of time.
The twelve days of Christmas is just parents, procrastinating as usual, and trying to cram months worth of shopping/wrapping/ho-ho-holding down the fort into the final week before Santa shows up and scoops all the credit for the shit we killed ourselves to get.
Baby it's cold outside, but once you're inside the store you can't tell if you've actually descended into the depths of hell or if that's just your winter coat causing you to overheat to a point of visual hallucinations. Maybe both? Global warming is alive and well, folks. And currently living directly in the Matell toy aisle of Target.
We might be out shopping every fuggin day in December, but don't worry we'll be home for Christmas, because if we weren't the whole damn house would burn down and literally NO ONE would know what the hell to do. As much as I would like to see this holiday up in literal flames right about now, there really is no place like home for the holidays … although packing a bag with my passport and sneaking off in the middle of the night to Bali doesn't sound like the WORST idea…
But enough about me… let's DO THIS!
In an effort to make your holiday just a liiiiitle brighter I bring to you this year's hottest toys — straight from the toy manufacturers and multi-billion dollar companies selling them — because if anyone knows what your kid's deepest desires are this year, it's probably the people directly profiting off of them:
(if you think I didn't load this sucker with affiliate links, you'd be wrong. Mama needs a new pair of noise cancelling headphones.)
With the Skyrocket Blume Doll, all you need is a few drops of water and you won't believe your eyes. No, really, you will be BLOWN. AWAY. by how your kid managed to turn 10 droplets of H2O into a goddamn tsunami right in the two seconds you turned your head to grab a towel.
I mean, for under $10, it's worth the proof for when I tell my kids immabout to grow horns during one of their irrational outbursts, I have this beaut to prove that it IS possible, so don't even try me, okkayyyyy?
If you thought someone gifting your kid a drum set this Christmas was your worst nightmare, think again, folks. Just when I thought we were FINALLY over this it's baaaaaack … do-do-do-do-do-DAMMIT! And apparently now better than ever because your kid doesn't need to soak up screen time to get their fix, they can carry this little sucker around with them EVERYWHERE THEY GO! Mommmmmyyyy shark … do-do-do-does not want this mother-fucking-toy in her house do-do-do-don't even think about it.
Speaking of my worst nightmare, our kids will now have the tools they need for a future killing spree. We no longer have to question if our parenting style is conducive to raising future serial killers. Give them 5 minutes with this toy and you'll know. Nothing says "joy to the world" quite like letting your kid disembowel an alien life form in the comfort of your living room, eh? It won't send chills up your spine at all to hear their delightfully creepy squeals while they carefully dissect body parts (it's just plastic, it's cool) out of goo from a hole in this toy's abdomen. Could be fostering future NASA researchers, could be raising surgeons… miiiight be nurturing psychopaths. But, hey, that last one will save you a TON on college.
GREAT NEWS! In part two of Breaking Bad Christmas for kids, after you have gifted your little angel the necessary tools to gut extra terrestrials, make sure to follow it up with this completely unrelated yet eerily sequential truck to clean up the evidence and dispose of the body properly. (Plastic tarps, shovel, bleach and empathy sold separately).
This thing looks cute and cuddly, right? WRONG. Imagine those menacing eyes gawking at you from the corner of the room in the middle of the night when your kid summons you for a sip of water because their legs stopped working sometime around 2 am. Yeah, nowwww you see it. If this thing's face wasn't frightening enough, it's also interactive. It dances, spins, coos, and you know what that means? You basically got your child a fucking pet that they won't take care of and you'll be hearing it going off at random hours of the night. I see your future, and it's you covered in sweat, frantically searching into the depths of your toy box to swipe the batteries out so you can GO THE FUCK BACK TO SLEEP. Someone find me the Martian massacre toy, murder never looked so good.
Welp, if interactive toys of the year had a hierarchy, this one would be their queen. Not only does it do everything our horned, bug-eyed, single-footed pixie friend up there does, but this one FLIES. It has 100 different sounds and movements which is, ironically, the same number as the shards glass you'll be  picking out of your carpet when this things sends that family portrait you finally hung up flying off the wall. When your kid's eyes light up in excitement to watch it take flight you better hope they are bright enough to illuminate the whole fuggin room because any lamps, light fixtures or screens in what will soon look like a scene from Independence Day are likely going to be useless soon. What's really great about this toy is it's just LEARNING to fly. I don't know how you teach an electronic baby bird to fly, but SUPER excited to baby proof my house all over again and find out (insert huge, sarcastic eye-roll).
WHAT IN THE ACTUAL FUCK IS WITH ALL OF THE FLYING TOYS? The Frantic Forest Game is going to just be me, furiously dashing around the house trying to catch all of the aeronautical plastic characters soaring past my goddamn head.
Food-like anything that claims to be "alive" is definitely not on my wish list. But apparently it might be on your kid's this year. The best part of this concoction is that it is "mess-free." You know, like the kinetic sand that promised to keep your kid's play session "clean" right before it snuggled into the smallest crevices of your heirloom wood table and dried into a cement-like substance that will NEVER come out. Mess-free basically means, they can't paint it on the walls, but they WILL find a way. The only thing escaping a mess in my house is the air – and even that somehow manages to get invaded by their stank 99% of the time.
I don't know what Christmas is all about in YOUR house, but in MY house it's about vanity. If you're not grooming your kids for a life of fame and entitlement can you even call yourself a PARENT? My kids can pretend to be celebrities all they want, but it's going to be a harsh reality check when they realize the only red carpet they'll be walking on in life is the wine stained rug in our living room.
For $150 this thing better come with the machine apparatus behind the lanes that picks up the pins and places them back upright after they knock them down (believe it or not, it does).  It also has a snack menu, fake snacks, game cards, glow in the dark tees for neon bowling and for fuck sake, this just moved up to the top of MY Christmas list. I can't even make fun of this toy … except I'm not sure they can truly claim it's "realistic" if you don't get a whiff of stale beer and fried food when you open the box. Those shoes better smell like a Febreze covering up a bad case of athlete's foot or this is false advertising. I bet you have to rent the shoes straight from AG for a nominal fee. Just kidding, it comes with glittery bowling shoes and I'm serious… SOMEONE BUY THIS FOR ME.
This year's addition to everyone's favorite unicorn that shits rainbow and confetti slime is a whole MOOD. On the left, you have the face your kids will make when they open it up to reveal they have 35+ "surprise" ways to completely wreck your sanity. On the right, you have the parents reaction literal SECONDS into opening this sucker up to realize that it is full of gloss, powders, slime, glitter, and as if glitter isn't magically fucking adhesive enough all on it's own, GLUE. This is just fan-fuggin-tastic. My tip? Empty the damn case before you give it to them. It's cool without all the added bullshit.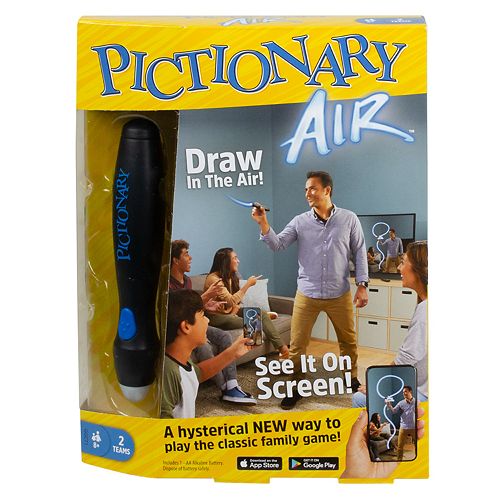 Now you can draw the same way you scream after a long day with kids, right into a complete void. Who needs paper and pen when you can have wires and technological difficulties on game night? I can't wait to get all my friends and family together so they can have a front row seat to my mental breakdown when I go to hook this up after a few spiked eggnog drinks to realize it's not connecting to the GODDAMN WIFI?!? I give it a week before my kids lose that damn pen… but I won't notice it's gone until everyone is packed on my couch with smiles plastered on their faces, ready to play. It wouldn't be a true game night if it didn't start, and end, in tears.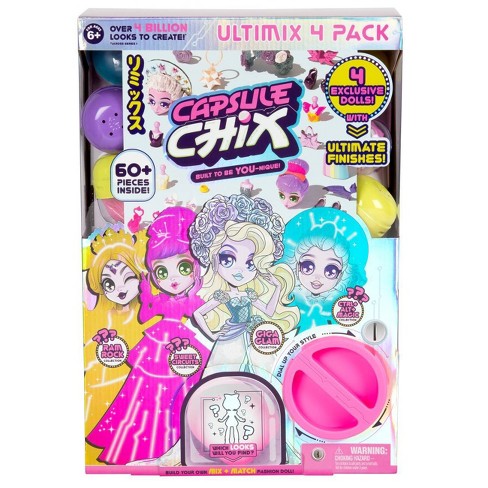 If we are trying to make Halloween a year long event I just have one thing to say, I. AM. HERE. FOR. IT!!! I'm not even sure what the hell is going on here, but if I had to guess you can put this right up with the alien autopsy doll because it looks to me like you're opening up dolls who stopped breathing LONG ago.
This one offers stamps, the scent of nail polish and broken dreams. Just like when I sign up for the bake sale to make something "homemade," we all know this toy won't deliver what it promises.
And there you have it, folks. This year's TOP TOYS and a million reasons why come January we are all going to be drinking, heavily. Trying to get my shopping done on a steady diet of drive-thru meals and the permanent layer of perspiration I've been sporting running from store to store has me starting to look a lot like Santa's twin. 2020 me is going to be really pissed when she sees what I've done to her.
But, hey, it's always worth the look on their little faces for exactly 3.42 seconds on Christmas morning before they started bitching about someone touching them and someone else getting "more" than they did. Do they know it's Christmas … AT ALL?
Thank God this day only comes once a year, amirite?